We create space for the pause between the input and the output for better emotional intelligence, work environments, decision-making, engagement, communications, and leadership.
The pause between the input and the output improves lives, bottom lines, social welfare, and it just might change the world.
How do we do it? Training emotional intelligence through installing the big PAUSE button so that our clients have more options. In the pause there's room to maneuver towards better strategy, relationships, innovation, creative thinking, and wellbeing.
We are focused on our customers. We use rigorous metrics and pre- and  post- assessments to make sure the changes improve your business.  We also work from a variety of modalities including:
Positive Psychology
Presencing
Emotional Intelligence
The Learning Organization
Design Thinking
Systems Thinking
Evolving Leadership Models
Our Founder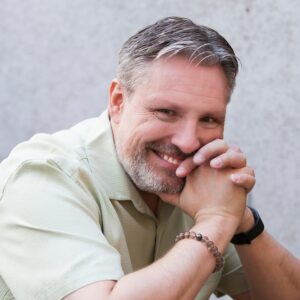 Quentin Finney
Quentin is focused on improving the ways people connect with information, strategy, themselves, and one another.
About our partners (meaning who we work with)
We work with the best, the brightest, the coolest, and the most qualified consultants and trainers in the USA, Europe, and Asia. We can always find someone who speaks your language, understands your needs, and will serve your organization well.